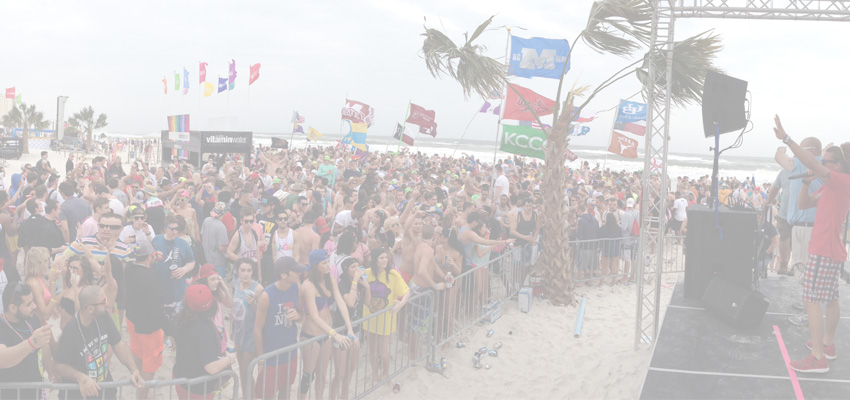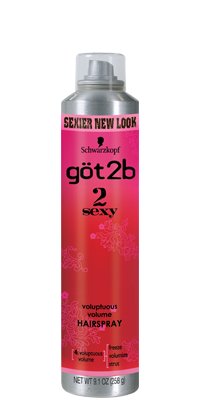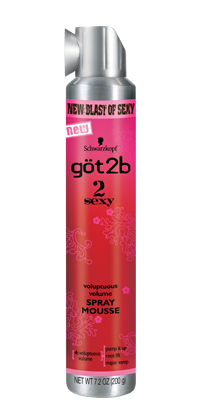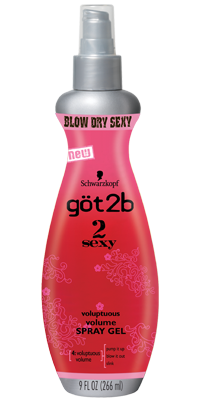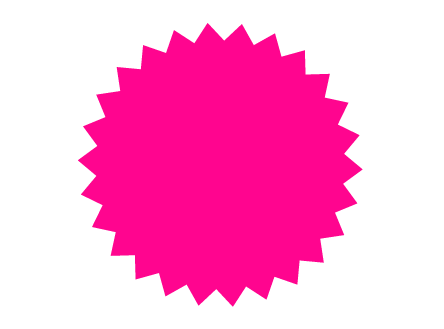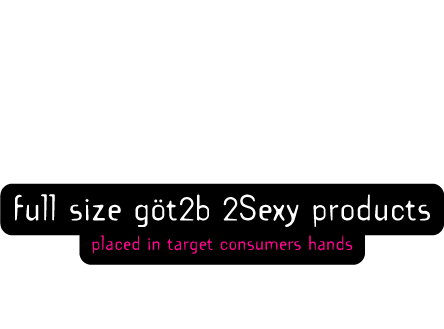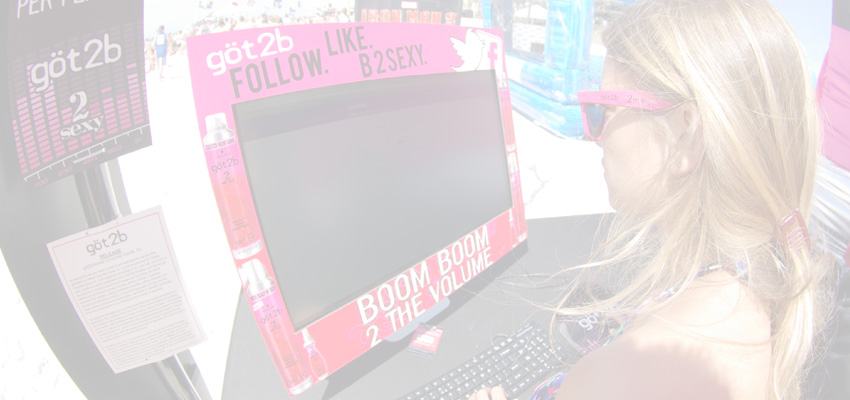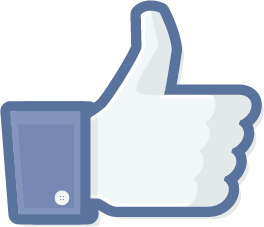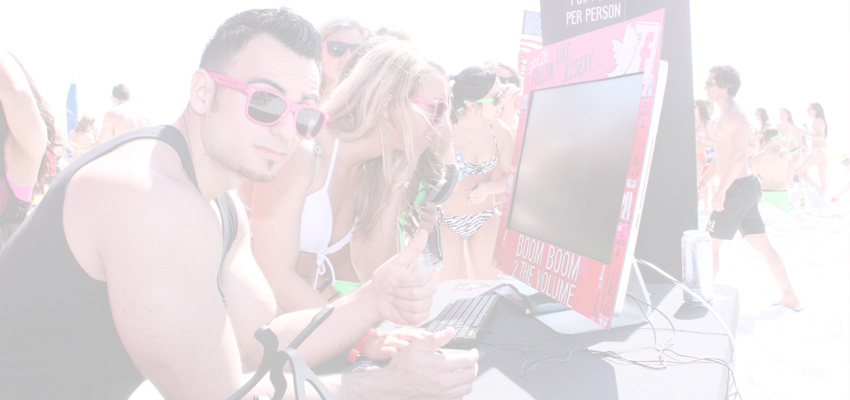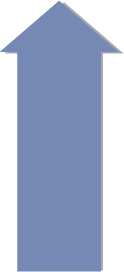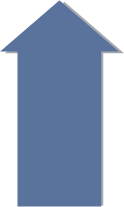 Challenge
Three weeks before the start of the college Spring Break season, our client, göt2b, came to us with an idea to support the relaunch of the 2Sexy line of products. What would it take to make this year's Spring Break, the sexiest in recent history? göt2b 2Sexy is all about adding volume to female hair and the brand tag-line is "Boom Boom 2 the Volume". The brand didn't have sample or trial size product for the 2Sexy line, so the brand would need to give out full size product worth $7.99 retail. These consumer touches are going to need to really deliver some ROI and Sandbox will be challenged to move the digital needle, in addition to building a sexy activation. We've got our work cut out for us!
We've got our work cut out for us!
Solution
Creating the sexy look and feel of the activation was critical and paramount to the göt2b 2Sexy launch. Working with the client from an initial hand sketch through the final build out, Sandbox worked with our staff designers to develop a sexy structure that featured vibrant hot pinks, blacks and shimmery silvers that would play out as our backdrop and roof panel segments. Because you always have to plan for the extreme side of experiential marketing, Sandbox built structural webbing into all of the panels for durability to last 10 days of beach winds. Our Sexy Staffers were outfitted in hot pink bras, baby-doll lingerie covers and hot pink ruffle boy shorts. Ooooh La La!
Boom Boom – A custom 56" wide, hot pink boombox that pumped out the jams was conceptualized and built by Sandbox for the client as a support piece for their digital and print campaign. This also doubled as a product display and was a huge fan favorite garnering quite a few photo ops of it's own for social media sharing.
Custom styling stations were built for our Sexy Stylists to get the sexiness started on the beach. Our Sexy Stylists worked with female Spring Breakers to educate them on the 2Sexy product line and to pump up their sexiness levels on their hair. It was then onto the photo station where the sexy really got going. Pink Boas, Pink Boomboxes and lots of product shots. Sandbox employed our native digital technology that allowed the consumers to take photos and automatically upload them for access by the consumers. Instagram photos were taken with consumers own phones and everybody in the photo was tagged for maximum virality.
Next stop was customizing the photo, data collection and sharing the photo on Facebook at our custom desktop access point. All people in the photo were tagged and everybody liked the göt2b Facebook page. Twitter sharing was also encouraged.
Once completed, consumers were given information by our Sexy Staffers on the entire göt2b 2Sexy line and given product. In addition, if the Spring Breakers shared their photos on Instagram and hashtagged #got2b2sexy, they had their choice of some great hot pink göt2b 2Sexy branded sunglasses, string backpacks or koozies.
Results
This was one engaging activation and one of the most packed on the beach. The göt2b 2Sexy activation stood out in a sea of mediocrity from other brands. The brand engagement with the consumer was top notch.
Some of the big wins for this campaign include:
Almost 3,000 full size göt2b 2Sexy products placed in target consumers hands
8.7% lift in Facebook Likes (over 13,000 new Likes) in 10 days
Over 1.1 million estimated impressions on Facebook feeds
1,044% lift in People Talking About This (from 718 to 7,493) on Facebook
Over 5,000 branded premiums distributed
376 hairstyles completed
45,000 attendance through the activation
Success Elements
Creative Development
Social Media Integration
Logistics Management
Strategy
Event Negotiation
Installation Management
Visual Design
Branding & Identity
Ideation
Digital Design
User Experience
Conceptual Design
Staffing
Event Management
Audio/Video Production
Event Planning
Experience Management
Budget Adherence
Detailed Event Summary with Analytics and ROI Analysis