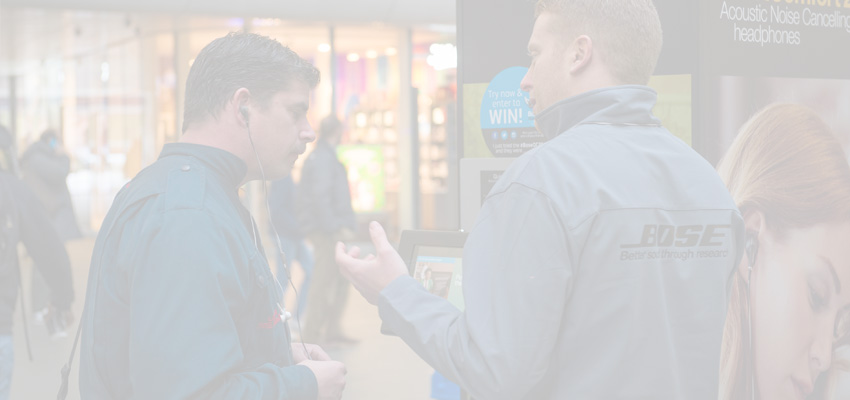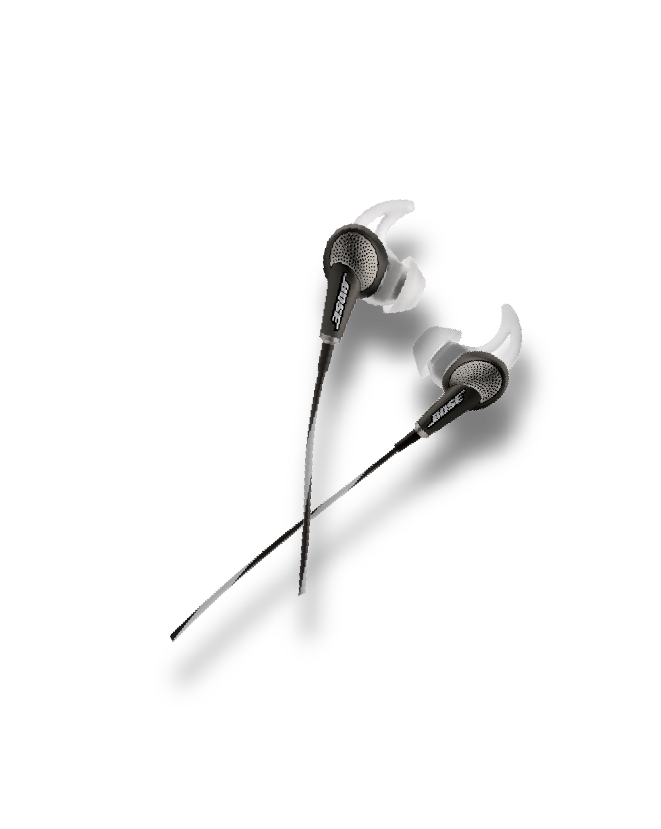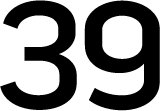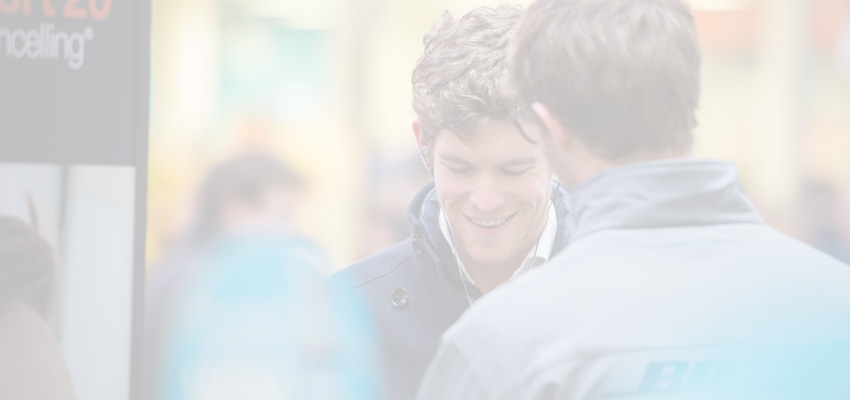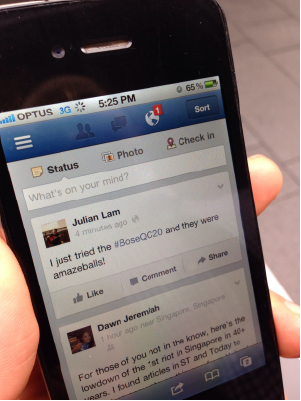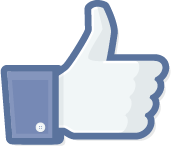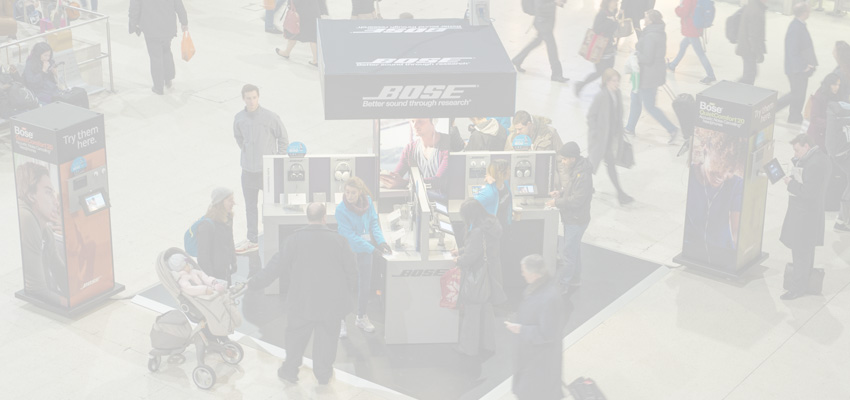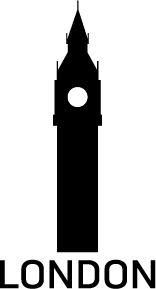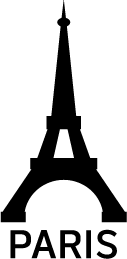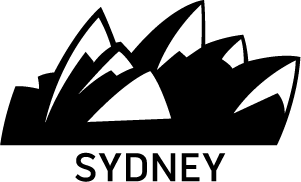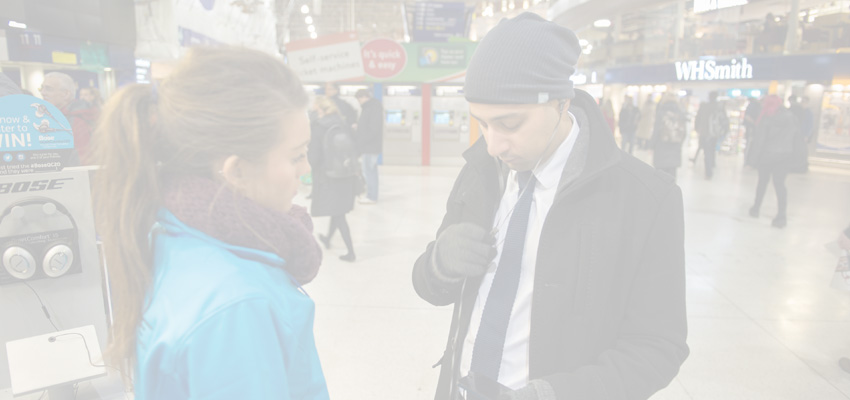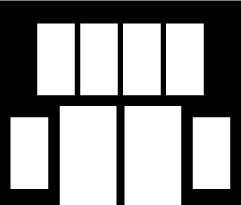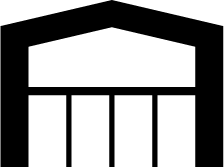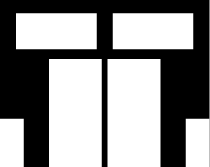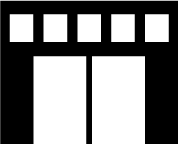 Challenge
Create a touch point activation where consumers can demo the all new Bose QC20 in-ear noise canceling headphones, as well as existing Bose products in three global markets (London, Paris and Sydney) that target daily commuters. This activation targeted active lifestyle, music and media lovers who value amazing sound quality. Since most retailers do not have the capacity to offer guided demos, and do not offer consumers the ability to demo in-ear headphones, there is an inherent challenge to demo and sell in-ear headphones to consumers. As a result, Sandbox was challenged by Bose to create a "Pop-Up" demo opportunity that utilized Sandbox product specialists to demo the features of the Bose QC20 in-ear noise canceling headphones and create a drive to retail for Bose and their retail partners.
The activation needed to be future proof, lightweight and easy to assemble. It also had to be scalable for different event location scenarios.
Solution
Sandbox Marketing worked together with Bose to determine key high foot traffic locations in London, Paris and Sydney that would meet their needs to reach their target demographic. Each of these locations was analyzed and detailed summaries were provided to Bose to determine the best venues to guarantee program success.
Sandbox Marketing proposed a unique activation that was constructed entirely of aluminum and was easily scalable to allow for set up into different configurations. The set up could be assembled as an X, V, T or Lineal set up.  Each of these set up configurations allowed the activation to set up in the optimal layout depending on the event space and was positioned atop custom event flooring that was also scalable. Since QC20 demos were the main focus of the activation, extended satellite listening stations were positioned on the exterior of the activation. This allowed for us to capture the attention of many consumers as they were walking by in the high traffic venues, and also allowed for an exterior access point for consumers to enter the activation. Sandbox created an iPad app that allowed consumers to participate in self-guided product demos, as well as listen to music on their own terms.
Bose product displays were built to provide superior consumer interaction, product security, as well as refined cable management. The complete activation was built to be worldwide power friendly and have a lifespan much longer than the activation. Staffing was sourced in each of the markets and consisted of tech savvy brand ambassadors. All Brand Ambassador uniforms were designed and sourced by Sandbox. Sandbox needed to take into account vastly different weather locations in the various activation markets. Finally, all creative for the entire activation was created by Sandbox utilizing Bose creative assets.
Results
Almost 22,000 Bose QC20 In-Ear Noise Canceling Headset Demos
Over 520,000 Bose brand impressions
Brand reach of over 3.3 Million between London, Paris, and Sydney markets
Booth activation elements were scalable and featured multiple configurations for different set up variations
Activation elements were built from lightweight aluminum for easy set up and transport
39 total activation days
Sandbox custom Bose Demo iPad app built for onsite demos
Direct drive to sales at Bose retail and other Bose retailers
Social Media overlay encouraged consumers to share their experience with the Bose QC20
On-site sweepstakes encouraged demos and offered consumers a chance to win Bose QC20 product
Success Elements
Activation Build
Creative Development
Social Media Integration
Logistics Management
Strategy
Event Negotiation
Installation Management
Visual Design
Branding & Identity
Ideation
Digital Design
User Experience
Conceptual Design
Staffing
Event Management
Audio/Video Production
Event Planning
Experience Management
Budget Adherence
Detailed Event Summary with Analytics and ROI Analysis